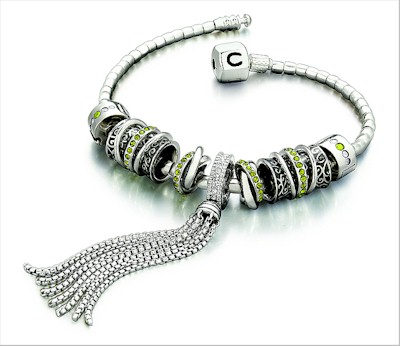 Pin It

Green Crystal Terrazzo Bracelet


Taking its inspiration from the art form, the Terrazzo Silver bracelet is a lustrous composition of individual polished sterling beads. It adds texture and distinction to your design, and enhances the beauty of any beads added to it.



Design # 3919:JD02

Creating this design is as EASY as 1-2-3!

1) Review the items below, everything you need for this project is listed below. Uncheck any items you already have.

2) Press the "Add Checked Items To Cart" Button.

3) When you're ready complete your checkout and we will get your items shipped to you right away. Before you know it you'll have everything you need for this beautiful design!
Item Price (ea)
Quantity Needed For Design
Item Description
Leave Checked To Add To Cart

---

Only: $160.00 each
Chamilia Terrazzo Silver Beaded Snap Bracelet (7.5 in.)
Item # 1015-0002

---

Only: $75.00 each
Chamilia On the Fringe - Clear Swarovski
Item # 2025-0799

Note: Please Choose Options For This Item


Sorry, This item is no longer available from the manufacturer.
Glitter Bandz Wrist Band
Only: $5.00


LOVELINKS Murano Glass SILVER CURRENT/ RED
Only: $34.00

LOVELINKS STERLING SILVER HAPPY 30
Only: $69.00